How Term 3 Calender Will Look Like Including Date Schools Will Close For December Holiday
The ministry of education has been working to make up lost time since since the Covid-19 pandemic broke out in March 2020 in order to meet the deadlines set before the pandemic.
The ministry of education created a new academic calendar for 2021 and 2022 that is condensed in order to allow the school schedule to return to normal. The length of the half-term and the holidays have been decreased to a duration of days for the half-term and one week for the holidays.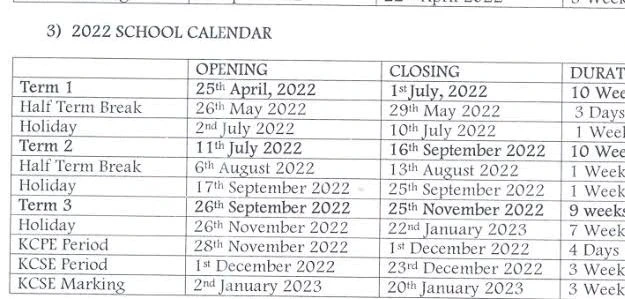 Due to the second-term holiday, all primary and secondary schools are currently closed. According to the new academic calendar, term three will start next week, on September 26, 2022, and continue without a half-term break until November 25, 2022. All classes, with the exception of classes 8 and 4, will be out of session from November 26, 2022, until January 22, 2023