Many unemployed teachers in Kenya who work in private schools and public schools and BOM terms are still waiting for their employer to one day one time employ them.
The Teachers Service Commission employs teachers annually through mass recruitments and monthly replacements. Mass recruitment picks a huge number of successful applicants while monthly replacements picks a small number of successful applicants.
The TSC advertises vacant teaching posts in public primary schools and public secondary schools. Interested teachers always apply for the posts through online application mode once their employer create an advert.
There are more than three hundred thousand teachers who are not yet employed. These teachers always apply for the teaching posts advertised by the commission hoping that one day one time they will secure them.
May 2922 mass recruitments of teachers will be advertised by the commission soon. This is according to a blogger name Mutai Mtandao statement on his Facebook page.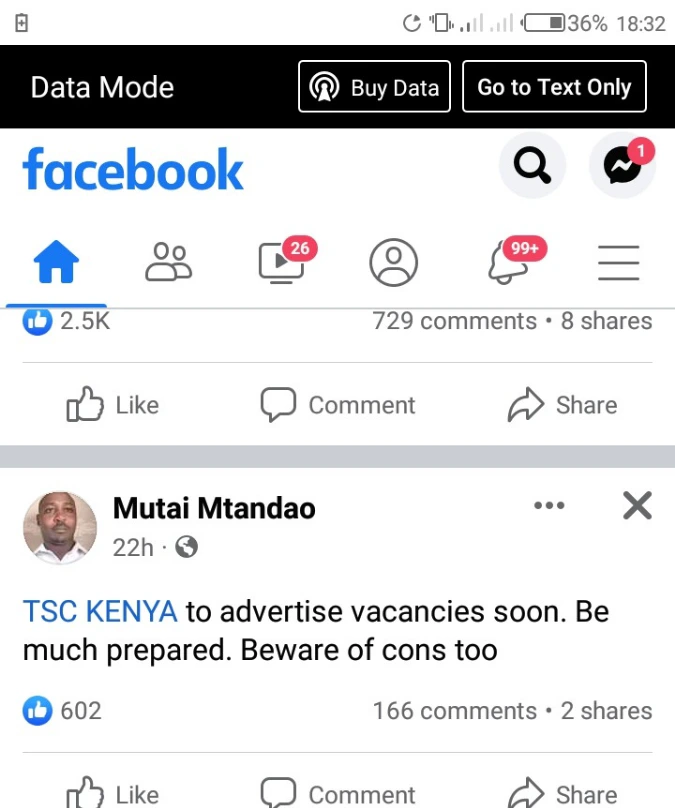 Teachers should be checking on the Tsc website daily in order to apply earlier once the commission advertises.
Share this article with your friends and colleagues through Facebook and WhatsApp as many times as possible to a also get this update.