School Principal, Three Teachers Beat a Form Two Student to Death for Carrying an Expired Gate Pass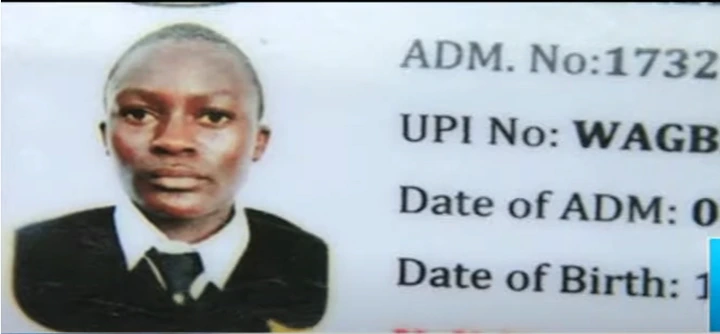 Photo: Deceased student Jairus Ochieng School ID.
Police in Kisumu county have launched investigations following the death of a form two student at St.Alex Ayucha Secondary School.
Jairus Ochieng is said to have succumbed to injuries inflicted on him by four teachers including the school principal on Wednesday last week while being punished for carrying an expired school gate pass card.
Jairus's angry father and neighbors stormed the school demanding justice but police deployed at the school to offer security managed to contain them.
According to Jairus' uncle, before passing, Jairus opened up to his aunt that the school principal had stepped on his stomach while another male teacher stepped on his chest.
Jairus passed away as he was receiving treatment at a local hospital.
The incident comes barely four days after another student from Riga Boys High School died after he was allegedly hit on the head using a metallic road.
Ms. Jacinta Njeri, the mother of Rolex Rooney is demanding answers on what actually happened to his son accusing the school of hiding information about his son's ailment.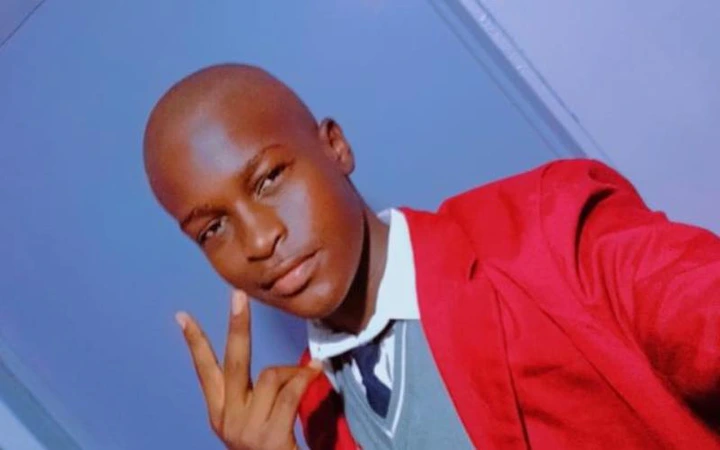 Photo: Deceased student Rooney Rolex.
According to Njeri who was called to the school by Rooney's class teacher on Thursday last week, she was informed that his son had fallen ill four days ago.
However, his son informed her that he had fallen ill for the last two weeks but the school management was reluctant in calling her to come and check on him.
After Rooney's condition worsened, it is then that the school sought to call Ms. Njeri to come and pick him for further medical check-ups.
Ms. Njeri took his son and took to Kenyatta National Hospital on Sunday but died a day later from the injuries he sustained on his head.
Click to watch video