Makerere University Students are left Stranded as Makerer University Payment System Crashes a Few Hours to Exams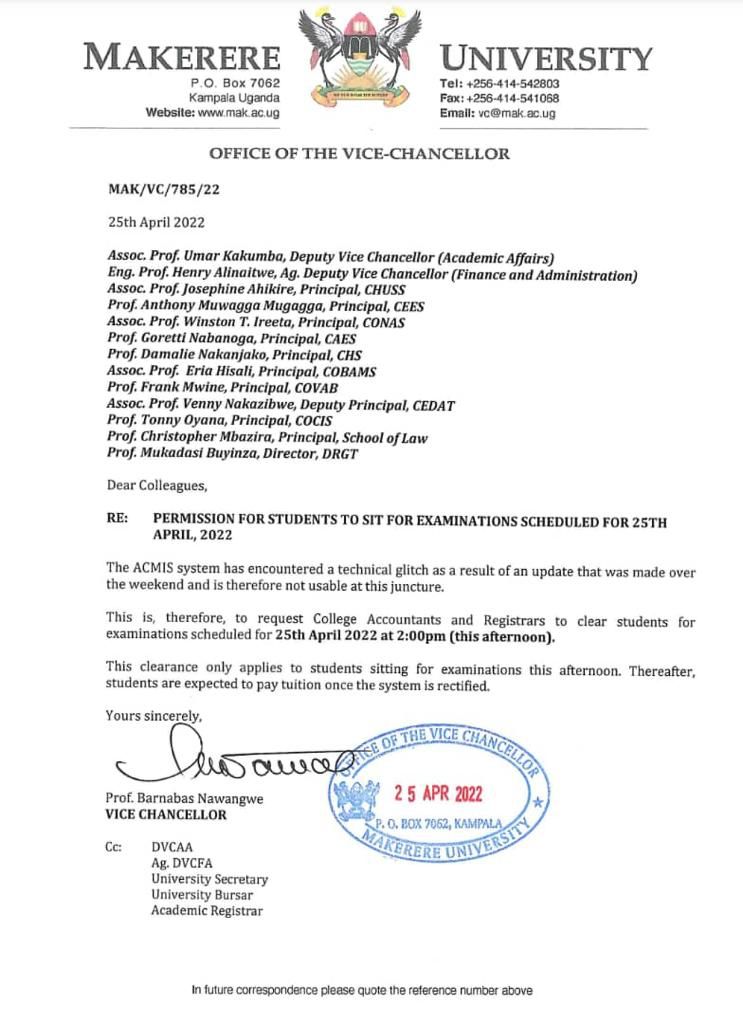 Makerere University tuition payment system has suffered a technical glitch at a time students are beginning end of semester exams, leaving many stranded.
The breakdown limited students from accessing exam rooms since they could not print out their exam permits from the ACIMS system.
However, the panic situation was calmed down by the Vice chancellor, Prof. Barnabas Nawangwe who notified the concerned of permission for students to sit for examinations scheduled for 25th April, 2022 since the system failure was not their fault.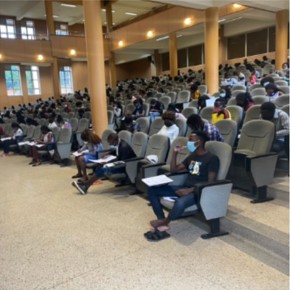 "The ACMIS system has encountered a technical glitch as a result of an update that was made over the weekend and is therefore not usable at this juncture. This is, therefore, to request College Accountants and Registrars to clear students for examinations scheduled for 25th April 2022 at 2:00pm (this afternoon)," Prof. Nawangwe revealed.
Notably, the clearance only applied to students who sat for examinations on Monday afternoon. Thereafter, students are expected to pay tuition once the system is rectified.